Manufacturing creates or produces items using machinery, labor, machinery, instruments, and pharmacological or microbial treatment or composition. It is the backbone of the Latvian economy's secondary industry.
Furniture and wood goods, electronics and hardware, steelmaking, fabrics, and consumables are the primary commodities of Latvia. Chemical and medicinal manufacturing has become increasingly essential in the twenty-first century. If you want to start a manufacturing company in Latvia, you should choose one of the fields specified above.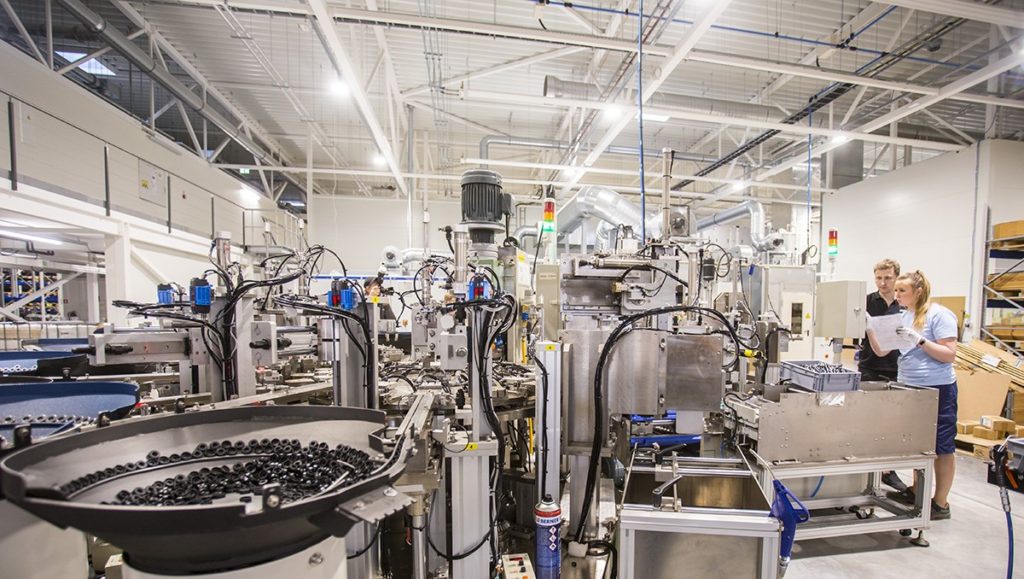 Starting the Latvian manufacturing company
Latvia has been classified as the 14th most business-friendly country in the world.
LLC, Sole Trader, Joint-Stock Company, Partnership, and Branch Office are a few of the corporate structures in Latvia. You can select the type that best suits your manufacturing product.
Getting the manufacturing license in Latvia
You must fill out a series of forms, all of which are accessible on the Enterprise Registration homepage, to start a manufacturing company or receive a manufacturing permit in the country.
You'll need somebody to transcribe the documents for you, or you can hire an attorney to do it for you. The template forms include instructions for persons who are not Latvian nationals, so if you have any Latvian-speaking acquaintances who have worked in the business world, you're in luck.
You would need a person to help you throughout the license acquisition process. Several companies specialize in assisting foreigners who want to start a manufacturing business in the country. They can advise you on the advantages of manufacturing in Latvia and the various licenses that may be required.
Documents required for manufacturing licenses in Latvia
You must give the following documents to obtain a license: identification, passport, bank statements, tax ID, product details, trademark registration, company name, and information about the founders. Aside from these, the authorities may also want a police certificate declaring that the applicant has a clean criminal record.
Before beginning an enterprise in Latvia, the corporation must secure the necessary licenses. State Environmental Services and Maritime Safety Inspectorates issue most manufacturing licenses in Latvia.
Scrap metal license
The Permit for the Acquisition of Heavy and Nonferrous Metal Scrap and Wastages in the Republic of Latvia is a necessary permit for manufacturers to acquire. Scrap comprises recyclables leftover from producing and using products, such as auto parts, construction materials, and excess substances. Scrap, contrary trash, has a financial worth, particularly reclaimed metals, and non-metallic items are also collected for reuse. This permit authorizes the holder to move the recyclable waste from one place to another
License for polluting activity
Another type of manufacturing permit in Latvia is an authorization to execute Category A and B polluting operations. Certain contaminating activity restrictions are stated in the license, as well as a notification obligation regarding the firm's environmental influence. Emitting operations are classified as A, B, or C in Latvia. Where Category A polluting exercises in large-scale activities are characterized by considerable contaminating behavior and greater pollution prevention, Type B polluting activities are modest in magnitude and have marginally lower carbon emissions criteria. Modest power businesses are a polluting activity in the C category, for which obtaining a permit is reasonably simple because the estimated environmental impact is small or inconsequential.
Greenhouse gas emissions license
A Greenhouse Gas Releases License allows the owner to engage in specified operations that lead to carbon dioxide pollution from the designated output locations. It also specifies the tracking and reporting criteria that must be met in the case of such pollutants.
Other important licenses
Federal Food Standard Program Certificate of Conformity, 
Authorizations for by-products and derived products operations,
License for breeding organization,
Authorization of the workplace to conduct the business activity, 
Acquisition approval for distilled alcohol,
Credentials of security for personnel who, on behalf of the transporter or railroad director, guarantee the required technical procedures,
The license of full compliance,
Special authorization for tackling cold agencies.